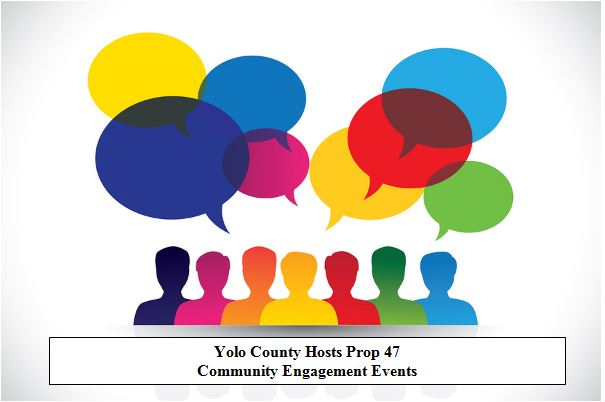 You're invited to attend a Prop 47 community engagement meeting at West Sacramento City Hall this evening, January 10th, from 6:00p.m. to 7:00p.m.
The meeting is being hosted by Yolo County, which is applying for Funding under Prop 47 (approximately $2-3 million over a 38 month span). The money would be used to support rehabilitative programs that provide mental health services, substance-use disorder treatment, judicial diversion opportunities, civil legal services, housing assistance, and job skills training.
The purpose of this meeting is to get input from the public regarding how this unique funding will be used.
If you are unable to attend in person, there will be live stream footage made available for viewing during the meeting or any time after it adjourns. We strongly encourage all interested community members to watch the footage and send feedback via email to: Prop47Grant@yolocounty.org
Live stream footage is available here:
Learn more about the Prop 47 grant here:
Link to the full press release: